In a Pepsi commercial that took Japan by storm, World Rock-Paper-Scissors Champion Ken Watson faced off against Japanese soccer star Keisuke Honda in an epic match. The captivating advertisement generated significant buzz, resulting in over 49,000 views within just a few days. With the perfect blend of competition and entertainment, this Pepsi commercial successfully captured the attention of audiences across the country.
The Rock-Paper-Scissors Showdown:
The commercial's premise was simple but intriguing: if the challenger could defeat Keisuke Honda in a game of rock-paper-scissors, they would win a bottle of Pepsi Japan Cola. The match featured the world-renowned Ken Watson, who holds the 2002 and 2003 World Rock-Paper-Scissors Championship titles.
The battle was intense, with each competitor showcasing their unique strategies and skills. With the score tied at 2-2, the final round would determine the ultimate victor. Despite Ken Watson's extensive experience and impressive track record, Keisuke Honda emerged victorious in the thrilling conclusion.
Audience Reaction and Participation:
The commercial's popularity skyrocketed, with viewers taking to social media platforms like Twitter and LINE to discuss the epic showdown. In addition to the original video's significant viewership, approximately four million people participated in the Pepsi-sponsored event. The interactive nature of the campaign encouraged fans to engage with the brand and follow the official Pepsi Twitter account for a chance to challenge Honda themselves.
Key Takeaways:
The commercial effectively utilized the element of competition between two well-known figures, generating excitement and anticipation among viewers.
The interactive nature of the campaign encouraged fan engagement, with millions of people participating and discussing the event on social media.
The advertisement successfully showcased Pepsi's product, the newly-refreshed Pepsi Japan Cola, in a unique and entertaining manner.
Conclusion:
The Pepsi Japan commercial featuring a rock-paper-scissors match between Ken Watson and Keisuke Honda is an excellent example of an effective advertising campaign. By combining competition, entertainment, and audience interaction, the advertisement captivated audiences and generated significant interest in Pepsi's product. As a result, the campaign serves as a prime example of how creativity and strategic marketing can lead to a successful advertising campaign.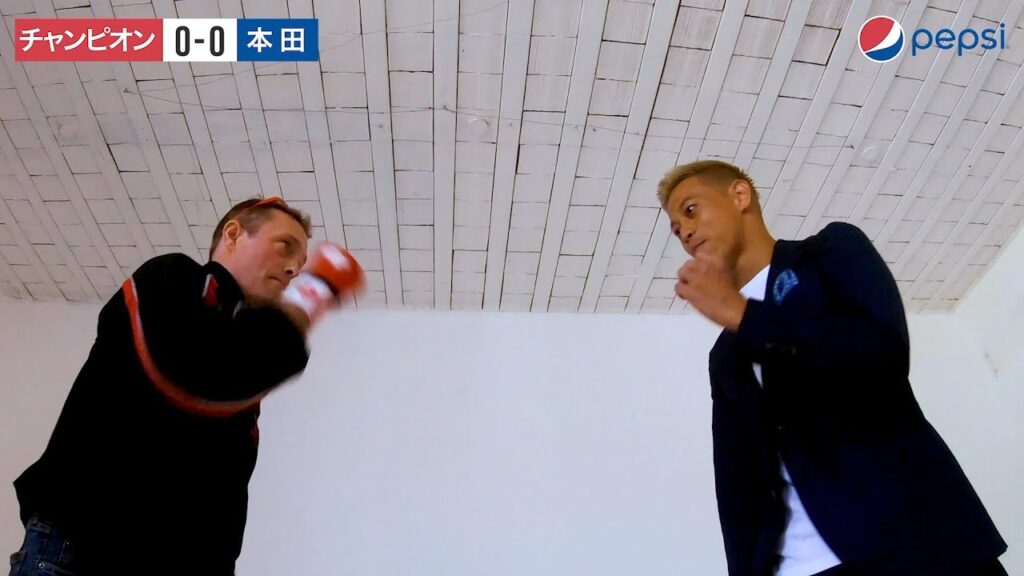 Related Articles
The Official Rock Paper Scissors Handbook. You might think do we really need a Rock Paper Scissors Handbook. Yes, Rock Paper Scissors